May 09, 2011
What if CWRU Senior is Right? Would the 1994 Cleveland Indians Have Changed History?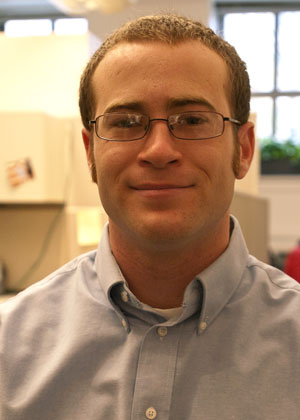 What if the 1994 San Francisco Giants' Matt Williams had gotten the chance to match—or shatter—Yankee legend Roger Maris' single-season home run record? What if San Diego Padres' Tony Gwynn had broken .400? What if the Tribe had made it to the playoffs?
We'll never know, of course, because the 1994 season was cut short by the 232-day baseball strike that started Aug. 12. It left 655 games unplayed and 14 postponed for the 28 teams in Major League Baseball. To top it off, the World Series never happened; it was the first time the series had been cancelled since 1904.
Now, 17 years later, Case Western Reserve University senior Zachary Hass wants to know what might have been. The statistics and economics major from Shawano, Wis., picked up where the season ended by using bits and pieces of knowledge from engineering, economics and statistics to simulate the 1994 season outcomes.
Using a formula he devised, Hass found that Cleveland made the playoffs 82.7 percent of the time, and the Montreal Expos breezed into the postseason a convincing 98.7 percent of the time.
Hass, who will pursue a master's degree in statistics at Purdue University in the fall, worked through some 1,000 season simulations to arrive at his results. The Spartan football player, who started 16 games as a free safety and outside linebacker in his career on campus, said he got the idea for his predictive model from a case presented by Boleslaw Kopocinski of Wroclaw University in Poland. Kopocinski used a statistical program called Poison Regression to estimate the goals for Poland's 1939 soccer season cut short by World War II.
"The parallel between the two situations are strong enough to extend Professor Kopocinski's work to our situation," writes Hass and his co-investigators, Professor Wojbor Woyczynski and students Chris Yanasko and Erik Becker.
Hass reports his findings in the paper "Recovering the Lost Season: Simulating the End of MLB's 1994 Strike Shortened Season," which he wrote for his Senior Capstone Project. Capstones are projects most seniors undertake before graduating and generally focus on research project related to a student's major.
Posted by: Emily Mayock, May 9, 2011 08:58 AM | News Topics: