May 11, 2011
Faculty and Staff Campaign Launches This Week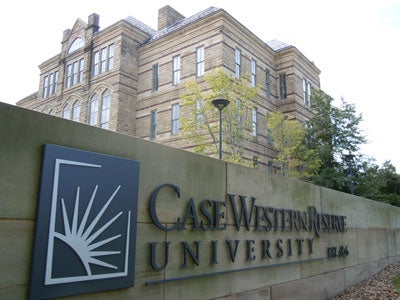 In an effort to raise funds for the university, Case Western Reserve University officially launches its FY 2010-11 faculty and staff campaign. Facilitated through the university's Annual Fund and led by Provost W.A. "Bud" Baeslack III and Senior Vice President for Administration John D. Wheeler, the campaign will support the university's general operations.
"The university is honored to have such supportive faculty and staff members, and it's their hard work and dedication to the university that keep this institution moving forward," Wheeler said. "Giving to the Annual Fund is one way employees can further their commitment to the university's success now and in the future."
Faculty and staff can designate their gifts to a specific school or to university funds that support diverse interests, including the Staff Educational Enhancement Fund. The gifts will have an immediate impact on schools, scholarships, faculty research, facilities improvement and a variety of other areas.
"The faculty and staff campaign is critical not only to helping our current and future students but also to growing a sense of community," Baeslack said. "Such contributions show our alumni, friends, students and partners the campus community's commitment to the university."
Gifts of any size are encouraged and appreciated; they can be made through automatic payroll deductions, online, by cash or check or by contacting the Office of Annual Giving at 368.5288 or at annualfund@case.edu.
In keeping with the university's sustainability initiative, and in response to requests by faculty and staff, this year's campaign will be paperless; information about the Annual Fund will be sent via email to all faculty and staff.
Posted by: Emily Mayock, May 11, 2011 09:23 AM | News Topics: