Faculty and Staff Campaign Launches This Week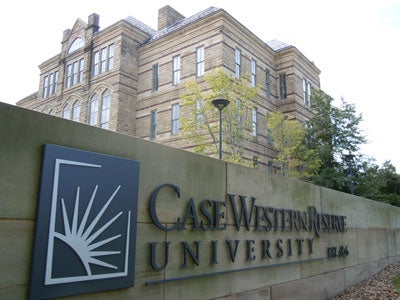 In an effort to raise funds for the university, Case Western Reserve University officially launches its FY 2010-11 faculty and staff campaign. Facilitated through the university's Annual Fund and led by Provost W.A. "Bud" Baeslack III and Senior Vice President for Administration John D. Wheeler, the campaign will support the university's general operations.
"The university is honored to have such supportive faculty and staff members, and it's their hard work and dedication to the university that keep this institution moving forward," Wheeler said. "Giving to the Annual Fund is one way employees can further their commitment to the university's success now and in the future."
Faculty and staff can designate their gifts to a specific school or to university funds that support diverse interests, including the Staff Educational Enhancement Fund. The gifts will have an immediate impact on schools, scholarships, faculty research, facilities improvement and a variety of other areas. Learn more about the campaign.
• • •
Damaged Hearts Pump Better When Fueled With Fats
By Salam Kabbani for the SAGES Seminar, Reading and Writing Science
Contrary to what we've been told, eliminating or severely limiting fats from the diet may not be beneficial to cardiac function in patients suffering from heart failure, a study at Case Western Reserve University School of Medicine reports.
Results from biological model studies conducted by assistant professor of physiology and biophysics Margaret Chandler and other researchers, demonstrate that a high-fat diet improved overall mechanical function, in other words, the heart's ability to pump, and was accompanied by cardiac insulin resistance.
"Does that mean I can go out and eat my Big Mac after I have a heart attack," Chandler said. "No, but treatments that act to provide sufficient energy to the heart and allow the heart to utilize or to maintain its normal metabolic profile may actually be advantageous." Read more details of the study.
Campus News
The International Planning Committee approved a draft of the university's Plan for Internationalization, and its members invite the university community to give their input on the plan by May 13. A copy of the plan is available online; email Associate Provost for International Affairs David Fleshler with comments. For more information on the planning process, click here. Email or call Fleshler at 368.2397 with questions or comments.
For Faculty and Staff
Women staff members are invited to attend the Women Inspiring Lunchtime Discussions (WILD) Wednesday meeting to discuss "Mothers and Daughters: Fire Meets Fire." The brown bag lunchtime discussion, led by Lisa Dunnigan of the Office of Undergraduate Admissions and Venus Puliafico from Financial Aid and Student Employment, is sponsored by the Flora Stone Mather Center for Women. Dunnigan and Puliafico will discuss how to stay connected to daughters while encouraging their independence and self-confidence. The discussion will be held May 18 from noon to 1 p.m. in Thwing Center 2nd Floor (meeting room B).
For Students
The renewal period for student parking has begun. Students with current parking permits should have already received an email with renewal instructions. The deadline to renew current parking spots is May 31 at 4 p.m. If you have questions or did not receive the renewal email, contact Access Services.
Those who want a different parking lot can participate in First Come First Serve, beginning June 7 at 9 a.m. Students who do not have parking permits may log into the parking system using their network ID and password to purchase parking permits that have not been renewed. Go to the website to get information on the types of permits that may be available or email with specific questions.
Events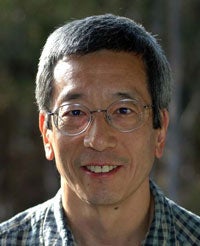 The 2011 Louis A. Bloomfield Lecture will feature Roger Y. Tsien, 2008 Nobel Laureate in Chemistry and professor of pharmacology, chemistry and biochemistry at University of California, San Diego. Tsien will discuss "Breeding and Building Molecules to Spy on Cells in Health and Disease" in the lecture June 8 at 3 p.m. in Wolstein Auditorium. A reception will follow.
The views and opinions of those invited to speak on campus do not necessarily reflect the views of the university administration or any other segment of the university community.
Et al.
Daniel Flannery, a professor of public health and founding director of Kent State University's Institute for the Study and Prevention of Violence, is joining Case Western Reserve University's Mandel School of Applied Social Sciences. Flannery will become the Begun Professor and director of the Begun Center for Violence Prevention Research and Education in July.
Following Flannery in July 2012 will be David Hussey, also a professor from the Kent State research group and an alumnus of Case Western Reserve's social work school.
Combined with current faculty members' work, the arrival of Flannery and Hussey will infuse a new synergy at the school, said Dean Grover "Cleve" Gilmore. The school expects to expand its program in violence research with additional faculty members and researchers within the next several years. Find more information online.
May 11, 2011
A daily newsletter published by the Office of Marketing & Communications, Case Western Reserve University. Submit items for inclusion to: case-daily@case.edu.
In the News
Sustainable Business Forum, May 10, 2011
Secretary of State Hillary Rodham Clinton delivered opening remarks at a signing ceremony for six new U.S.-China EcoPartnerships, including the Case Western Reserve University and China National Offshore Oil Corp. (CNOOC) partnership. For more information on the partnership, click here.
ASC Review, May 10, 2011
When an outbreak of Clostridium difficile (C. diff) hits a healthcare facility, it can cause higher death rates, longer lengths of stay and added stress on lab testing services. Irena Kenneley, assistant professor in the Frances Payne Bolton School of Nursing, named 10 steps to prevent a C. diff outbreak.
Reuters, May 10, 2011
Case Western Reserve University School of Medicine will study how an increasingly westernized diet and a less active lifestyle affect the health of China's residents. The study, organized as part of a research agreement with the Shanghai Zhabei District Health Bureau, will track the health information of 48,000 children and adults over 10 years.
Higher Ed News
Inside Higher Ed, May 10, 2011
After a University of California at Davis department chair polled all of his students on how to grade a pregnant student who missed classes to give birth, he's stepping down as chair.