Senior Spends Winter Searching for Fossils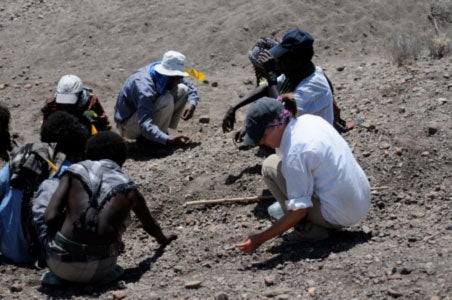 When graduating senior Allison Zimmerman kicked off her final spring semester at Case Western Reserve University, she got off to a much different start than most students.
For starters, she left Cleveland and headed to Africa.
It was not a typical trip abroad, spent taking courses and traveling. Instead, Zimmerman spent two months camping out in Ethiopia, excavating fossils in the fields of the Afar region and preparing the fossils for storage in the National Museum of Ethiopia.
Zimmerman, a physical anthropology major with a minor in sports medicine, was the only undergraduate student to go on the excavation. She earned the trip after completing the Human Evolution (The Fossil Evidence) course, offered by Yohannes Haile-Selassie, adjunct professor of cognitive science and curator and head of physical anthropology at Cleveland Museum of Natural History. Read more about Zimmerman's trip and findings.
• • •
First-year Student Wins Nock Scholarship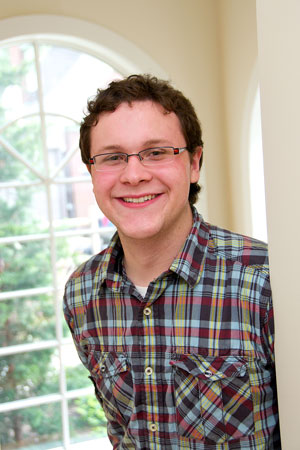 Case Western Reserve University named Zachary Galliger, a first-year biomedical engineering student, as the second recipient of the Douglas W. Nock Endowment Scholarship.
The award provides recognition and financial assistance to outstanding undergraduate students or admitted high school graduates who have advanced the mission of the lesbian, gay, bisexual, transgender (LGBT) community at Case Western Reserve or as a high school student in their community.
Galliger was elected president of Spectrum, the university's undergraduate gay-straight alliance, for 2011-12. He assisted in planning the Candlelight Vigil against LGBT bullying, and assisted in planning the Drag Ball. Additionally, Galliger appeared in The Chronicle of Education about his experience at CWRU as an "out" freshman. Read more.