CWRU Women Honored at Northeast Ohio Awards Ceremony
YWCA Greater Cleveland honored three women from Case Western Reserve University and two with secondary appointments at the university at its 35th Annual Women of Achievement Awards luncheon this month.
School of Medicine Dean Pamela Davis earned the Women of Achievement award, a prestigious honor that recognizes women in Cleveland with outstanding leadership qualities and commitments to their careers and communities. Award recipients also exemplify YWCA's mission of eliminating racism and empowering women. Davis became the School of Medicine's first female dean in 2007 and is one of fewer than 20 female medical school deans in the U.S. Find out who else was honored.
Campus News
The Daily will debut its new format on Tuesday. Read more about the plans here or brush up on the editorial guidelines. One major feature of the new site will be a community posting board, in which members of the university community can post notices that may not meet the guidelines of The Daily. Users will be required to log in through single sign-on and can then read, reply to and post messages on the site.
For Faculty and Staff
The Alumni Association has partnered with Liberty Mutual to offer a free seminar on "Six Steps to Online Safety" June 7 at 12:30 p.m. at The Alumni House. This 30-minute seminar, presented by Liberty Mutual sales representative John Behler, is open to faculty and staff members who are alumni, as well as local alumni who work off-campus. Email Emily Cole or call her at 368.3085 to RSVP.
For Students
The Writing Resource Center will be open in the first floor of Kelvin Smith Library from June 7 to July 28. Appointments will be walk-in, first come, first serve only. Hours are: Tuesdays, 2-4 p.m.; Wednesdays, 11 a.m.-2 p.m.; and Thursdays, 10 a.m.-2 p.m. You also may reserve a 30-minute or 60-minute appointment in advance by emailing dpa4@case.edu. Email writingcenter@case.edu with additional questions.
Events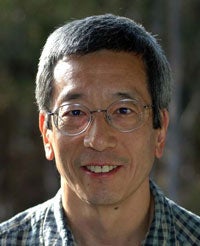 The 2011 Louis A. Bloomfield Lecture will feature Roger Y. Tsien, 2008 Nobel Laureate in Chemistry and professor of pharmacology, chemistry and biochemistry at University of California, San Diego. Tsien will discuss "Breeding and Building Molecules to Spy on Cells in Health and Disease" in the lecture June 8 at 3 p.m. in Wolstein Auditorium. A reception will follow.
The views and opinions of those invited to speak on campus do not necessarily reflect the views of the university administration or any other segment of the university community.
Et al.
The Case Crew Club debuted on the national stage in the finals of the Aberdeen Dad Vail Regatta in the women's pair competition, May 13-14. More than 3,000 student athletes from 119 universities competed on the Schuylkill River in Philadelphia. The women's pair, graduating senior Katie Puttmann and sophomore Caitlin Bowerman, was the first boat in the crew team's 20-year history to make it to the Dad Vail finals, where they placed sixth. Official results can be found online.
May 26, 2011
A daily newsletter published by the Office of Marketing & Communications, Case Western Reserve University. Submit items for inclusion to: case-daily@case.edu.
In the News
The Plain Dealer, May 23, 2011
Ohioans for Healthcare Freedom has collected 330,000 signatures in an effort to present a state constitutional amendment before voters to repeal the individual mandate portion of the health care act. If passed, the amendment would have little effect on the federal law and is a "symbolic measure," but it isn't irrelevant, said School of Law professor Jonathan Adler.
Crain's Cleveland Business, May 25, 2011
The Ohio Third Frontier Commission awarded $2.9 million to a group led by Case Western Reserve University to develop technology to help solar panels last longer. The group also includes DuPont Photovoltaic Solutions, Xunlight26 Solar, Q-Lab, eQED and Underwriters Laboratories Inc.
NPR, May 24, 2011
Susan Helper, chair of economics and AT&T Professor of Economics, weighed in on a discussion about the uptick in manufacturing in America. Some jobs are returning, she said, because manufacturers are realizing that worker wages are a smaller-than-expected share of the total cost of production.
Higher Ed News
The Chronicle of Higher Education, May 25, 2011
Although only 7 percent of recently surveyed college students own tablet computers, more than two-thirds believe the tablet will transform higher education, with nearly half saying tablets will replace textbooks in the next five years.