Tech Transfer Resident Affiliate Ermes Mestroni Taking Lessons Learned Back to Cancer Research Institute in Italy
CLEVELAND – Summer lessons in the United States, mostly at Case Western Reserve University, have proven to be every bit as valuable as Ermes Mestroni had anticipated.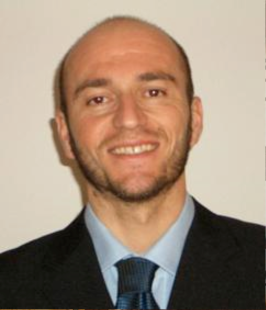 The sixth international resident affiliate of the university's Technology Transfer Office will take fresh knowledge about creating pathways for research into global business markets back to the National Cancer Institute (CRO – Centro di Riferimento Oncologico) in Aviano, Italy.
He arrived at Case Western Reserve on June 14 and his last day is Monday, Aug. 23.
Mestroni, 32, from Udine, in northeast Italy, normally is a technology transfer manager who reports directly to the scientific director at CRO. His responsibilities include writing grant proposals and project management. He helped form the spin-off company PharmaDIAGEN, the first company founded in Italy to fight cancer with pharmacogenetics.
"I am learning how to take research and do what it takes to get the research to market. The people here are very good at doing this, particularly with the biomedical research. The thing I was looking for, and I am achieving it, is to become more consistent in procedures," he said recently at his campus office.
In July, he attended the AUTM (Association of University Technology Managers) Central Region Meeting in Memphis, Tenn., a session entitled From Beal Street to Deal Street. His main lesson from the conference was: "Every contact could turn into an opportunity for doing business. I could see how many stakeholders are involved now in technology transfer."
Mestroni said he appreciates that his visit to CWRU was timed to happen during the summer.
"The campus is very beautiful, and they (members of the technology transfer staff) have more time to dedicate to me," he said. "But I would like to experience the campus with more of the students here."
Each resident affiliate is funded by a sponsoring organization. Andrea Polizzi, from Italy's University of Perugia, will be the seventh. He is expected this year from Nov. 1 through Dec. 3.
Link to Case Western Reserve University's International Resident Affiliate web page: http://ora.ra.cwru.edu/techtransfer/pages/Residents.htm
Contact: Marv Kropko, (216) 368-6890, mrk107@case.edu